Mobility
Don't let a poor-quality battery affect the reliability and performance of your scooter or wheelchair. Keep it moving with us.
Do you need a new or upgraded mobility battery?
We stock mobility batteries for a wide range of mobility scooters and wheelchairs. We also have  12v and 24v battery chargers for your battery.
If you need advice on how to charge a mobility scooter battery or anything else battery-related, please don't hesitate to contact us with any questions you may have.
Contact our customer service team by phone at 0330 055 2676, email ([email protected]), or via our chat function at the bottom right of your screen.
Showing all 3 results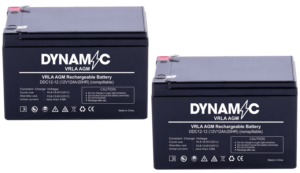 Dynamic Deep Cycle 12 volt 35 amp Mobility Battery Twin Pack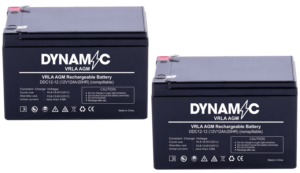 Dynamic Deep Cycle 12v 12ah Mobility Battery Twin Pack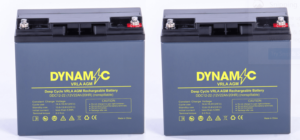 Dynamic Deep Cycle 12v 22ah Mobility Battery Twin Pack
Dimensions (mm):
181L x 77W x 167H