Golf Battery
At The Battery Guys we stock a range of golf cart batteries to suit your needs. Whether you have a Motorcaddy, Hillbilly, Pro Rider or Powakaddy, we have a golf trolly battery to suit your needs.
These are available in different power options and sizes and if you require any assistance with making your choice of electric golf trolley battery then our customer support staff are on hand to help advise you on making the correct choice.
Should you have any questions please contact our customer service team by phone at 0330 055 2676, email ([email protected]) and via our chat function at the bottom right of your screen.
Showing the single result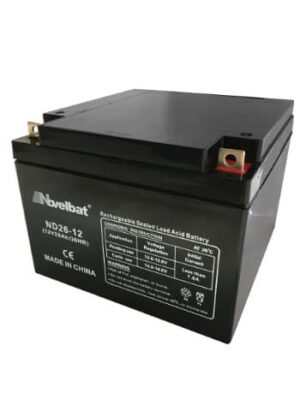 Novelbat ND26-12
Dimensions (mm):
166L x 175W x 125H